This Psychology Hack Gives Athletes The Unfair Competitive Advantage
By: Jerry Thomas (Basketball coach, mindset coach, and owner of Athlete's Gift Shop)
"Whether you think you can or think you can't, you're right." — Henry Ford
Sports psychology is a rapidly growing field and is giving athletes who use its tricks the unfair competitive advantage. One common theme in sports psychology is that confidence is crucially important and has been proven time and again to have a direct impact on performance. 
One of the most powerful psychology hacks learned from this field to improve confidence is the power of visualization. 
What is Visualization?
A study done at the University of Chicago was done where they split people into three groups and tested each group on how many free throws they could make.
The first group practiced making free throws each day for an hour. 
The second group just visualized themselves making free throws. 
The third group did nothing.
The end results were mind-boggling. As you'd imagine, the third group that did nothing made no improvement. The first group that practiced made a 24% improvement. The second group that literally just imagined themselves making free throws improved by 23%! 
The group that just visualized in their head making free throws improved the same amount as the group that actually practiced! 
Pro athletes like Lebron James do the same, they visualize success before a game or shot.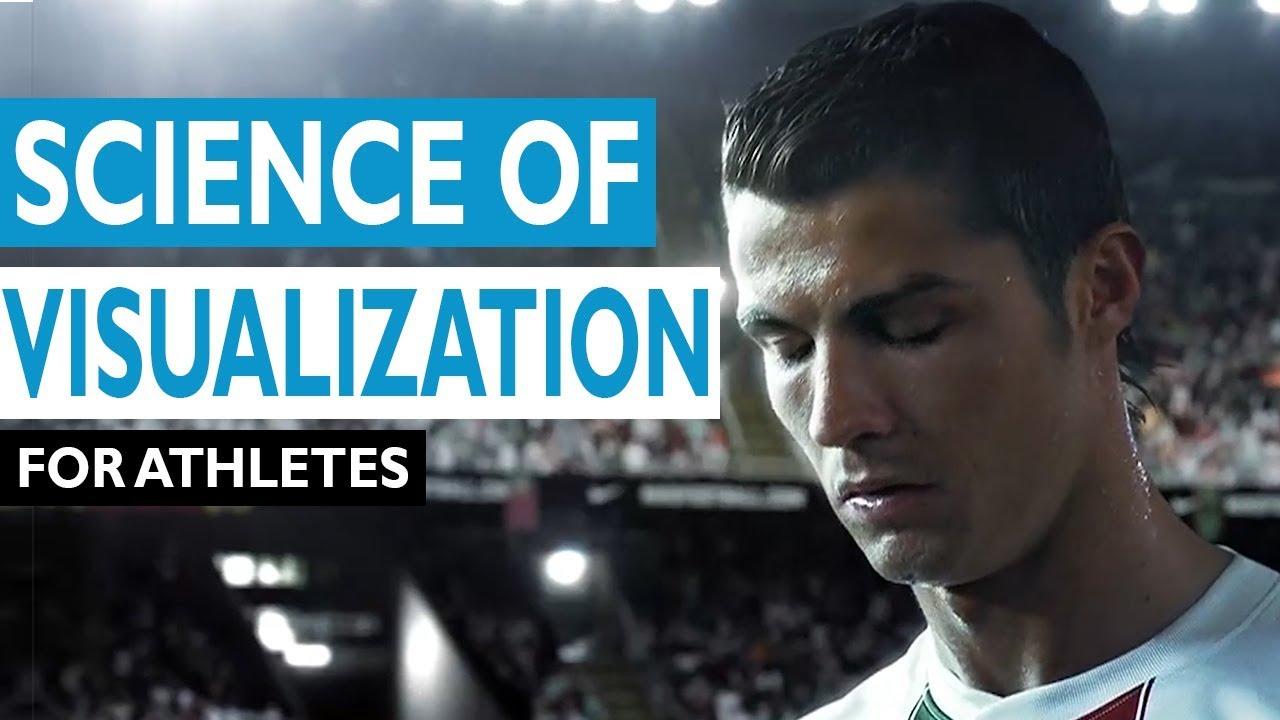 How to use Visualization to get the unfair advantage
In order to do visualization (this part is important), you need to imagine yourself not in third person watching yourself, but as if you are there, in your own body, seeing from your eyes, touching with your hands/body. 
So for example, you can visualize dribbling the soccer ball down the field past defenders, how it would feel touching the ball, seeing the defenders around you, then kicking the ball in for a goal.  Use as many senses as possible (sight, sound, touch, smell) to make it as real and vivid as possible. 
Real examples of how your athlete can use visualization
Morning routine - I get all the players on my team to do this and it works. Every morning, have your athlete close their eyes and take 1-2 minutes just to visualize success. They can imagine going to practice and making improvements in their game, making shots, or defending well. This can be done for non-sports-related goals too! 
Before a game - Take 2-3 minutes to visualize performing at a high level. Making the right passes, taking the shot and making it, celebrating the goal. 
To get the optimal impact of visualization, it should be a practice that's done consistently. So ideally schedule it as a morning or night routine. 
Visualization has been proven to work and your athlete will get a competitive edge by using it. Do it and watch the magic happen! Let us know if you've implemented this or have any questions, we love hearing from you!
Happy performance hacking,
Jerry Thomas
Showing appreciation is also a great way to boost an athlete's confidence. And we've got great products just for that, check out our shop!