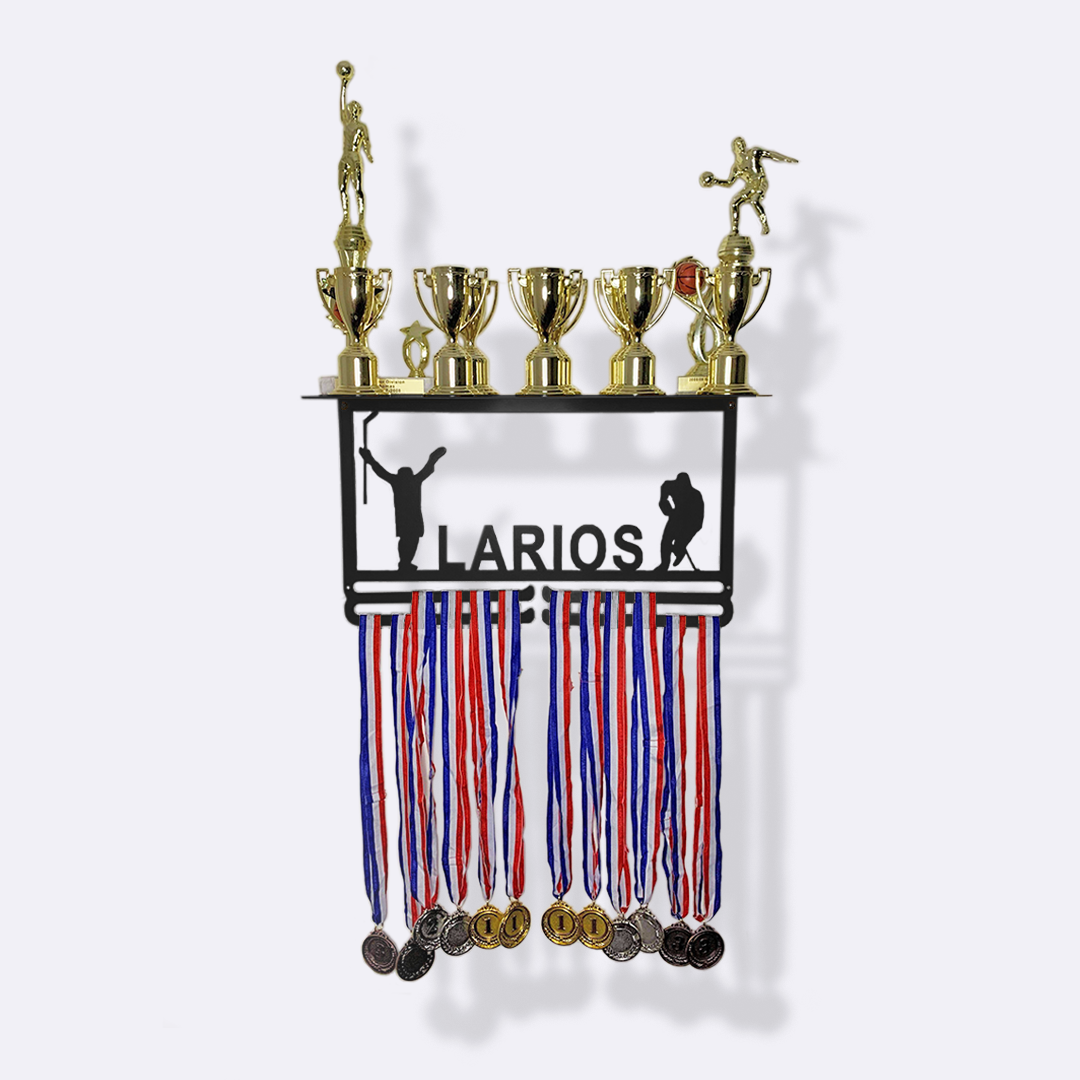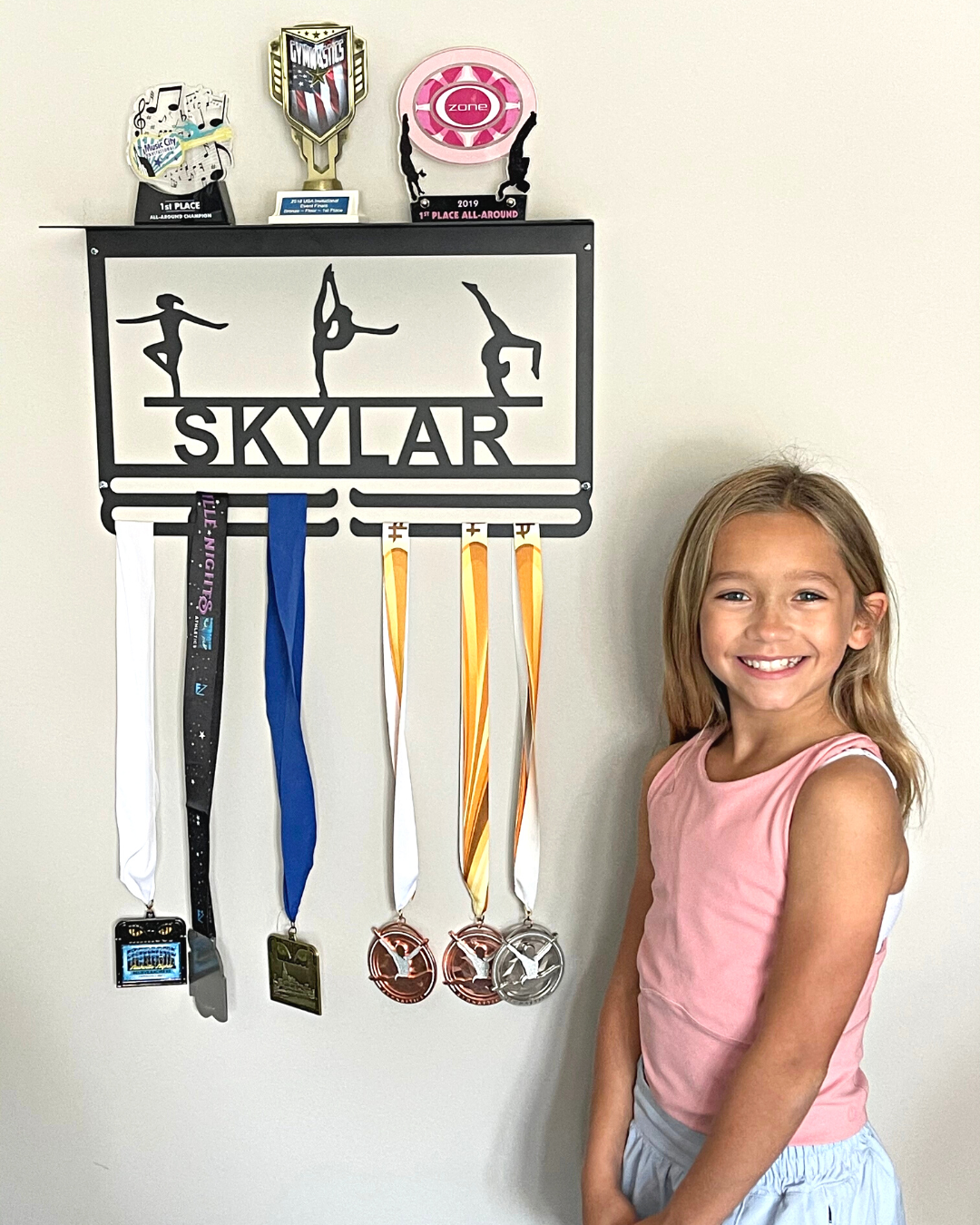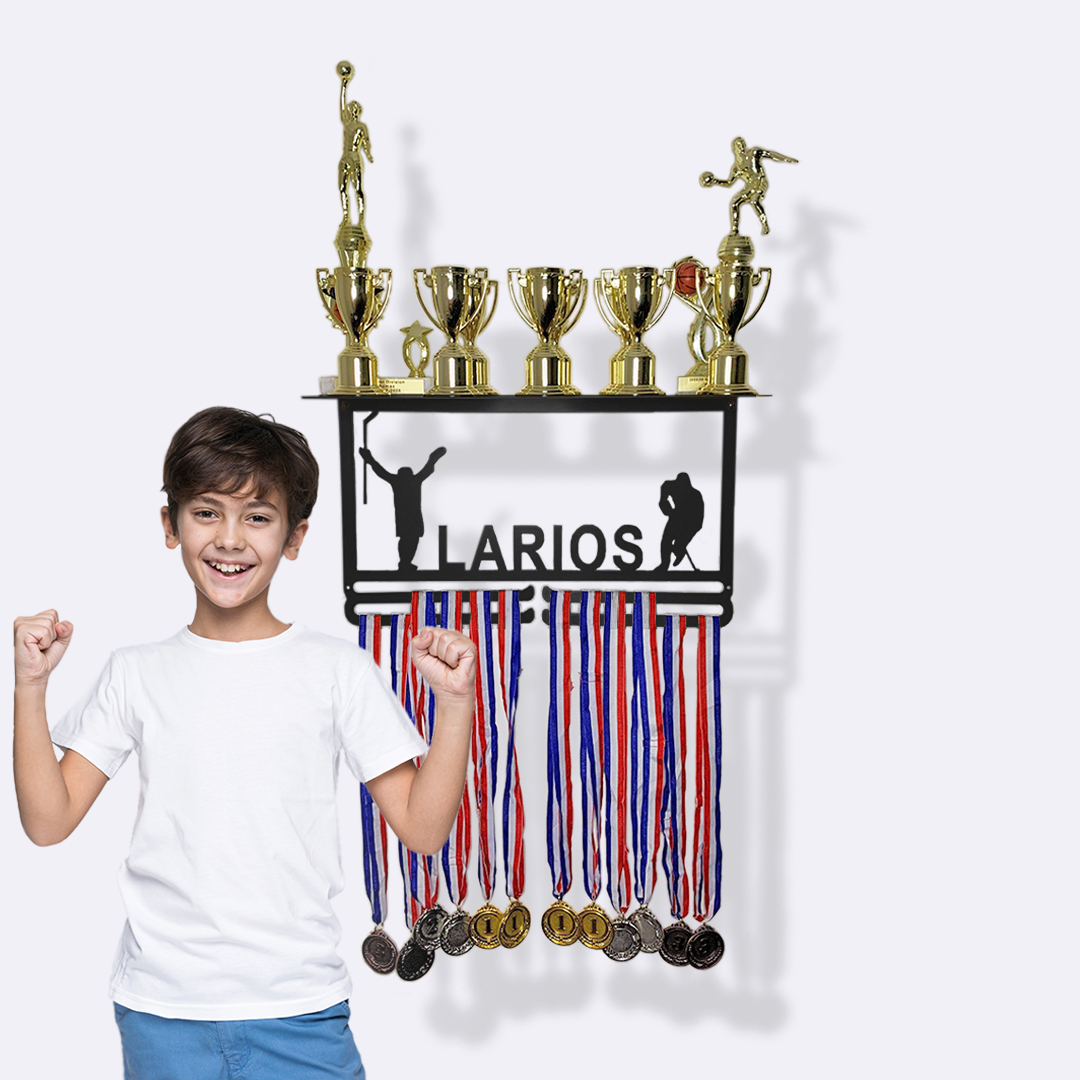 Personalized Trophy Stand
 $139.95   40% OFF CYBER MONDAY SALE
Personalized Trophy Stand
100% Money Back Guarantee
CYBER MONDAY SALE ENDS IN:

It's the perfect gift for any athlete because...
🏅 It will make them feel like a superstar since it's customized with their name and favorite sports.
🏅 "It really motivates him to play more, I mean my son couldn't wait to get back on the field to win and hang up his next medal" — Mara F. 
🏅 It's made from American steel so it's built to last, something they'll be able to cherish for a lifetime.
🏅 "It really elevates the look and feel of her bedroom and it's literally the first thing everyone notices and comments about as soon as they walk by her room." — Leslie B.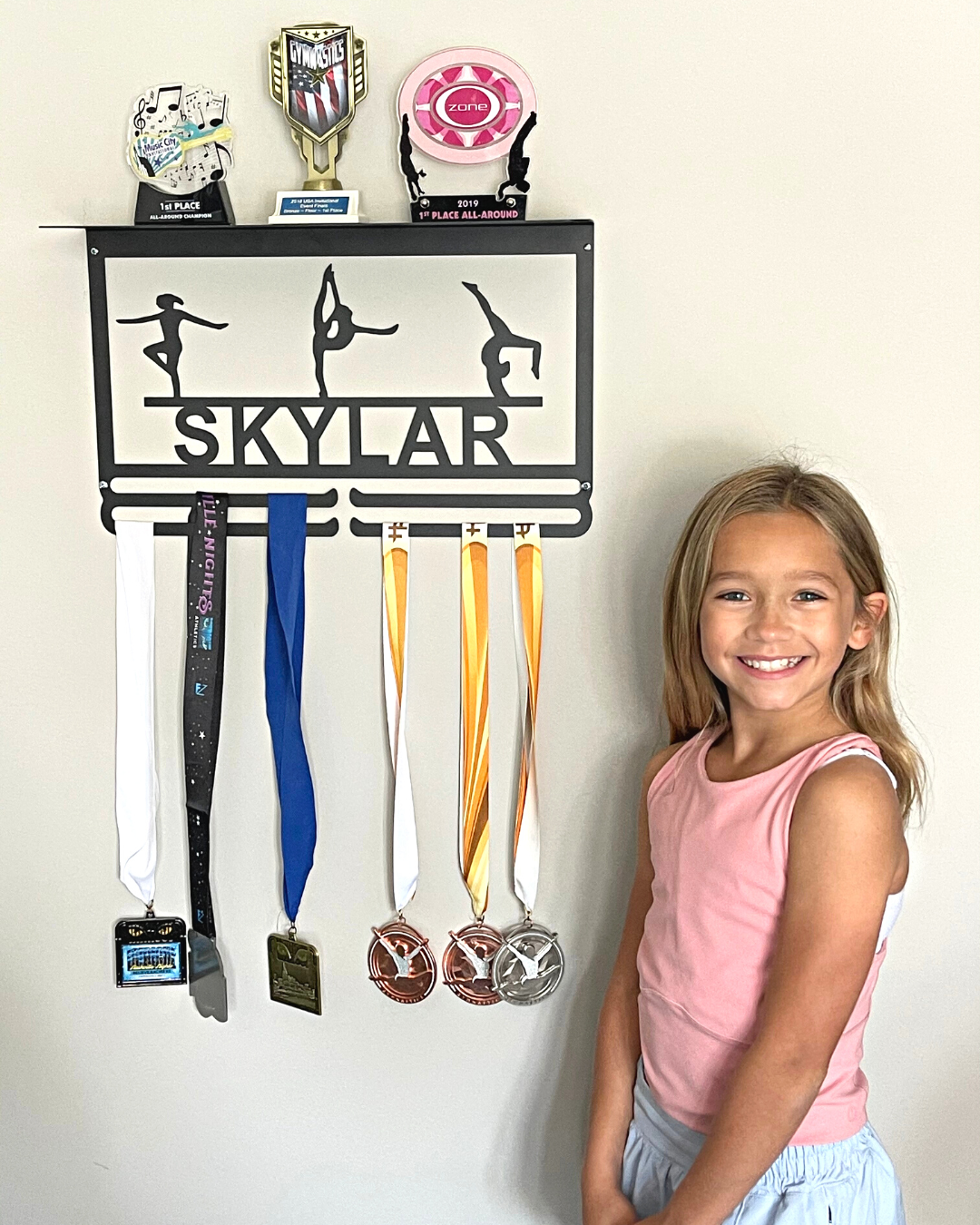 What are customers saying about our products?
Frequently Asked Questions
1. What's your contact info?

We pride ourselves on fast and reliable customer service. 




You can contact us anytime through Facebook messenger, email, or by phone:




Email: support@athletesgiftshop.com




Phone Number: (914) 214-7153

Phone Hours: Monday - Saturday, 9 a.m - 6 p.m EST

2. What if I don't see the design I want?

We CAN make designs for any sport or customization.




If you don't see a design you want, please message us on our Facebook page or email us at support@athletesgiftshop.com and we'll send you a preview of the custom design that you'd like. 

3. How long is shipping time?

Please be patient as custom handcrafted designs do take time to make, but we promise it will be worth the wait! 




Total Days To Delivery From Order Date: 

USA: 3 weeks

International: 5 weeks

Each trophy stand comes with screws and drywall anchors, so you don't have to go searching for any extra material. Installation is very simple and takes only a few minutes. 

7. What's your return policy?

Here at AGS, we are 100% committed to giving you the best experience possible. If you aren't satisfied with your purchase for ANY reason, we will give you a FULL REFUND WITHIN 90 DAYS OF  PURCHASE.