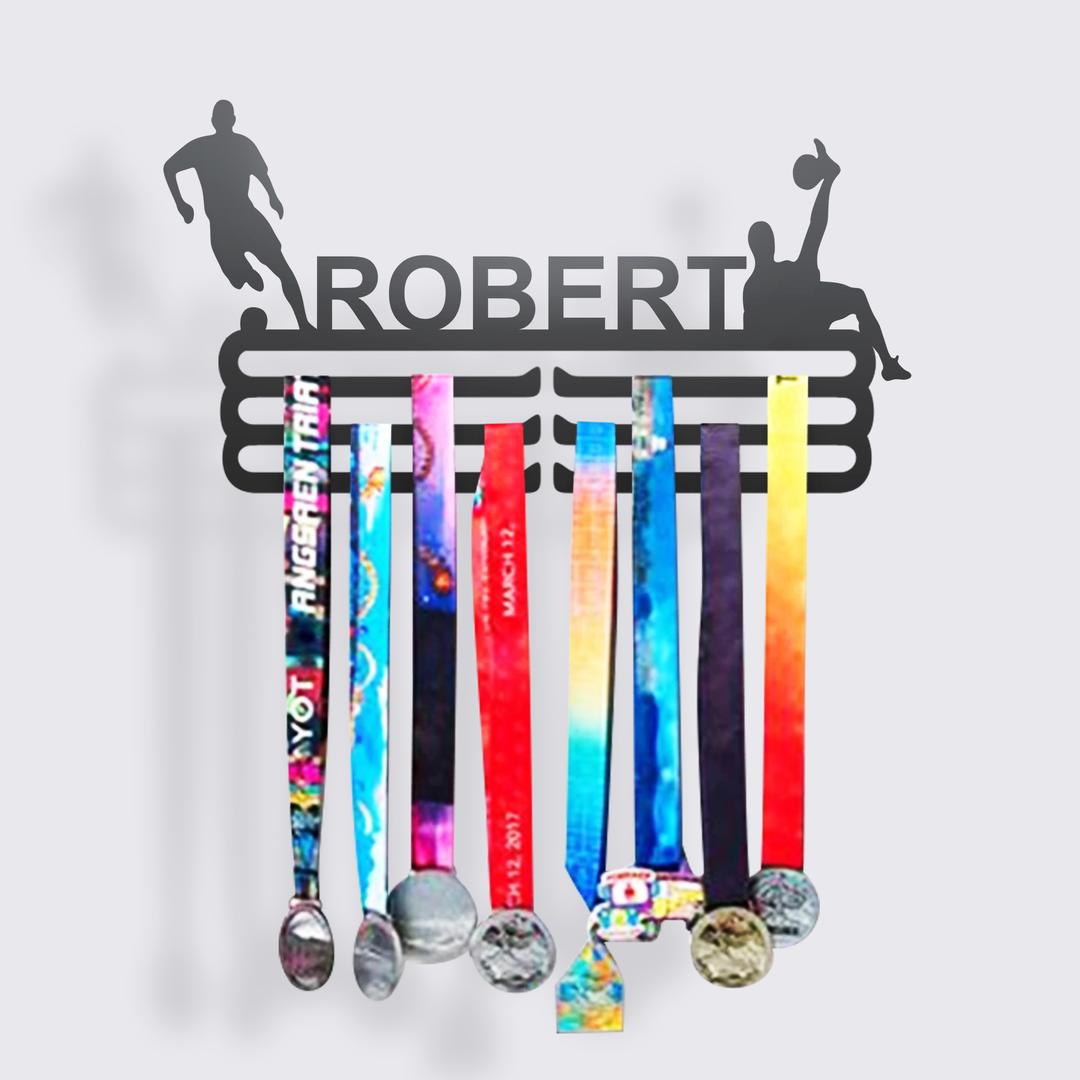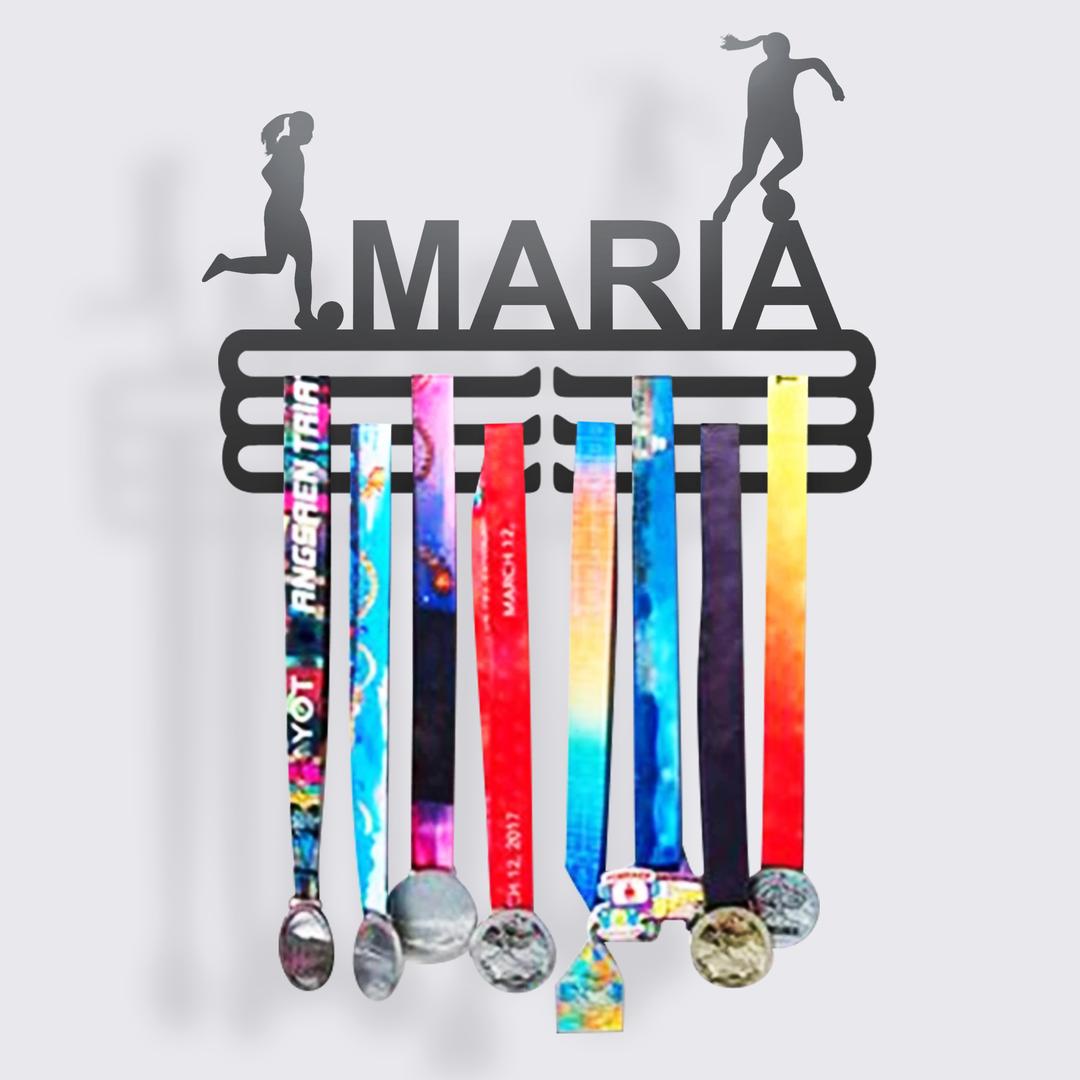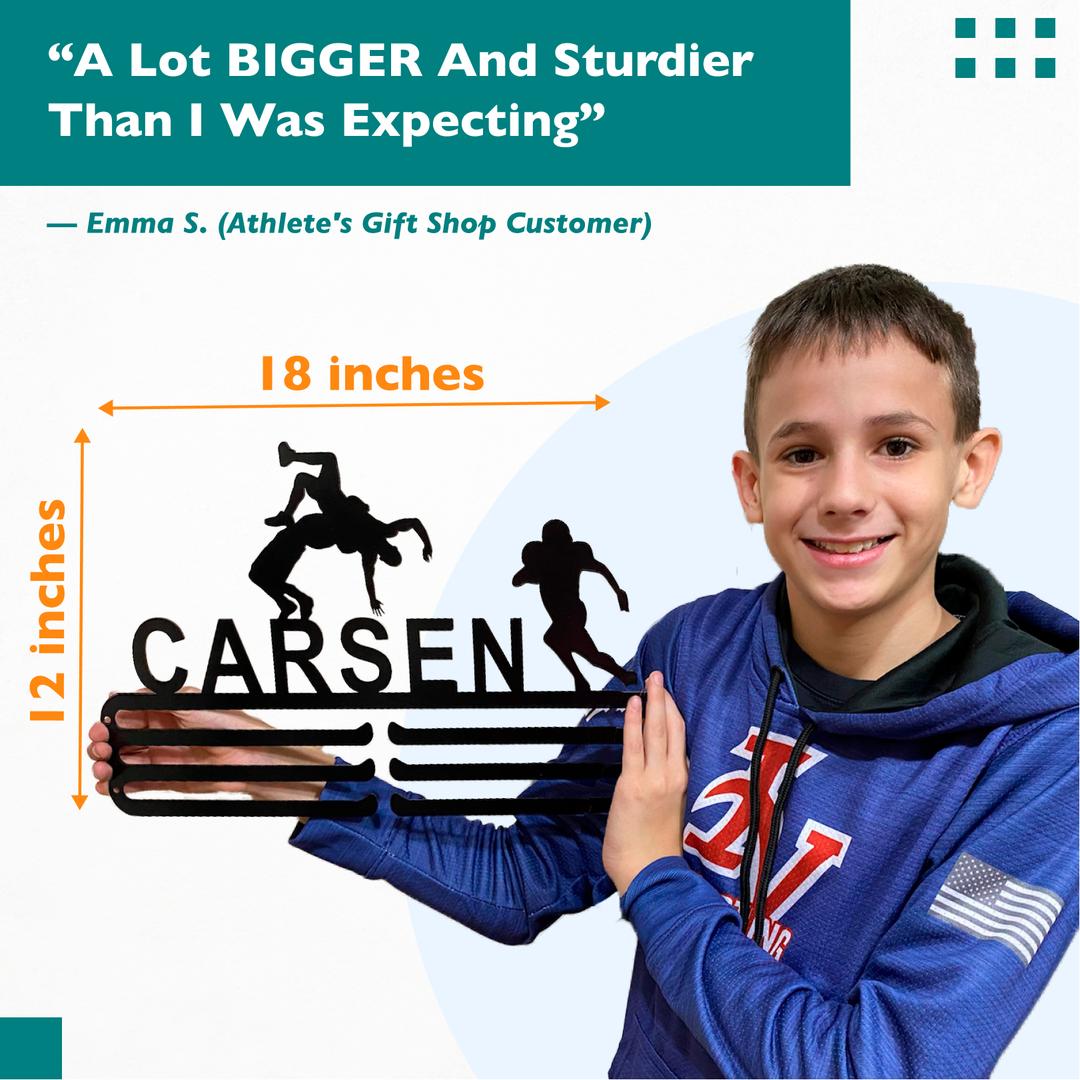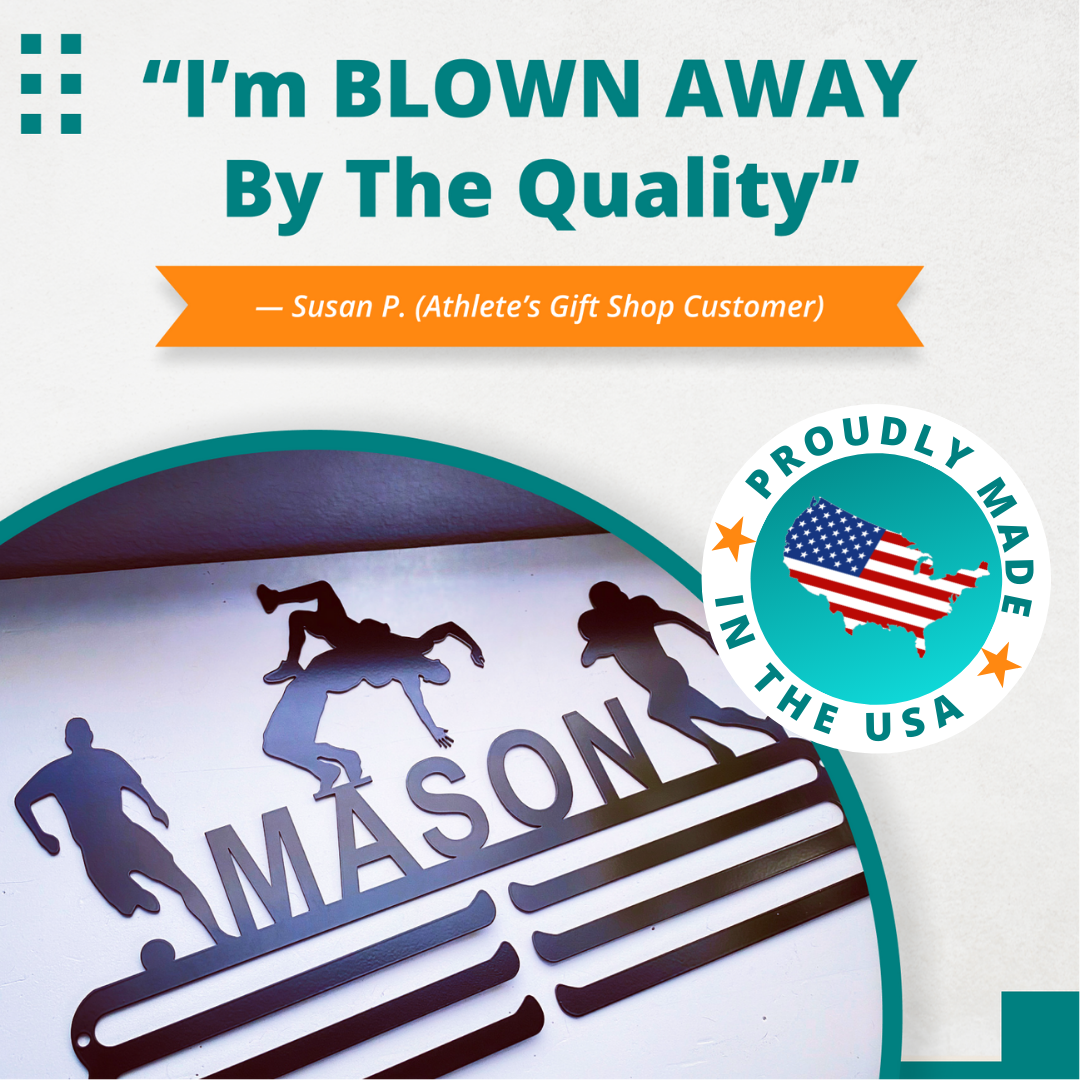 Personalized Soccer Medal Hanger
100% Money Back Guarantee

What's your return policy?

We stand by our product quality and level of service, which is why we have one of the most generous refund policies of any online store.




If you are not 100% satisfied with your order, you are guaranteed a full refund within 90 days of purchase, no questions asked.

Each medal hanger has pre-drilled holes and comes with screws and drywall plugs, so you don't need to go searching for extra material. Installation is quick and easy and will only take a few minutes.

How many medals can this hold?

Our medal hangers are 17.5 inches in width and 12 inches in height.

Handmade items do take a bit extra time and care to make, but rest assured it will be worth it! It takes us about 12 - 16 days to craft the hanger, and then 1-3 days for shipping. So you will receive your order within 3 weeks.
It's the perfect gift for any athlete because...

🏅 It will make them feel like a superstar since it's customized with their name and favorite sports.
🏅 It's made from 14 gauge American steel so it's built to last, something they'll be able to cherish for a lifetime, unlike competitors who use low-grade steel or wood that will deteriorate within 2 years.
🏅 "It really motivates him to play more, I mean my son couldn't wait to get back on the field to win and hang up his next medal" — Mara F.
🏅 "It really elevates the look and feel of her bedroom and it's literally the first thing everyone notices and comments about as soon as they walk by her room." — Leslie B.